On this page below you will find all the information you need for your Legalization
If you do not understand how it works, you can always call us. Tel. 0031 70 215 4995
Legalization Libya
Legalization Libya
Legalize documents for Libya. Find information on this page.
For our legalization services for Libya, you must complete our order form. We need your data. For: a) if it is necessary to contact you, and B.) we need the information for the invoice.You will find a red list at the bottom of this page with an overview of the most common costs per instance. These are the costs that you also pay if you decide to arrange legalization Libya yourself. These costs are per document.To clarify, if you decide to do the Libya legalization yourself, you will pay the same fees as stated in this red list. If you use our services, you pay an additional fee. Most importantly, don't waste time visiting the different agencies to get your documents in order.Finally: let our professionals do the Libya legalization procedure! It saves you time and money!
1. The order form:
Click here To open, fill in, print out, and sign.
You must send us the original documents that need to be legalized, which are necessary for legalization.
You must also send a copy of all documents that need to be legalized.
Click here to return to the main page if you want to choose a different country.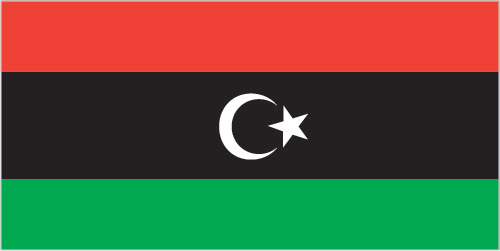 Libya
| Stappen | Kosten (per document) | Ons tarief ex. btw (per stap) |
| --- | --- | --- |
| Our agency fees | | € 50.00 |
| The consulate | €10 | € 0.00 |
| Ministry of Foreign Affairs | €10 | € 0.00 |
| The court | €21 | € 0.00 |
| The notary | variabele kosten | € 0.00 |
| The sworn translator | variabele kosten | € 0.00 |
| Chamber of Commerce legalization | €25 | € 0.00 |
| DUO | €18 | € 0.00 |
| Certificate of originCerti | € 25 (or € 75 urgent) | € 0.00 |
| Invoice | € 25 + 0.1% of the invoice (or urgently € 75 + 0.1% of the invoice) | € 0.00 |
| Other documents | € 25 (or € 75 urgent) | € 0.00 |